Downtown in "up north" Atlanta, Michigan
LIVE MUSIC PAGE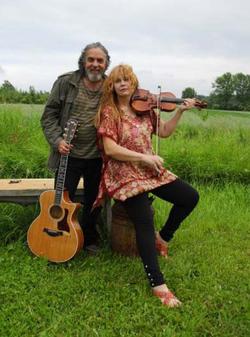 BILLY BRANDT & SARANA VERLIN
PREVIOUS SCHEDULE
2012 was the last full year of concerts here on the North Woods Stage. But since that time we've experimented with some outdoor music, and that's looking like something we can do. Over the next few months we will be working to bring you a summer of Outdoor Concerts in the same North Woods Tradition with which we've excelled for more than a dozen years.
Click
here
to review performers from a previous season.
Atlanta's
NORTH WOODS
GALLERY & COFFEE HOUSE

---
---
Following fifteen years of indoor music and the last three years of outdoor music, we are sorry to announce that we are no longer able to continue our concert schedule. For the many friends of Live Music, and the truly amazing performers who made it all possible we say . . .
THANK YOU !!

---
---
APRIL 1, 2017